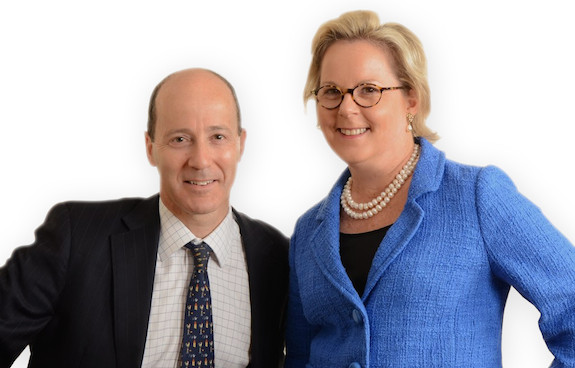 Partners
Erin Hamrick and Ian Lazarus announced their collaboration efforts in May 2013. The global nature of the insurance industry and their desire to work together as a team was the driving force behind the joining of their insurance practices.
In 2012, at the suggestion of a mutual client, Erin and Ian began discussions on the merits of a combined platform.   As this was Sterling James' two-year mark, there came the recognition of the need for a broader more global value proposition for clients.   A broader level of services for clients in London, the US and throughout the world became a reality.
Erin and Ian's backgrounds were viably complimentary. Erin had a career at The Hartford and in commercial insurance brokerage prior to joining the insurance practices at both Heidrick & Struggles and Spencer Stuart.
Ian's background and experience having spent 30 years of experience working with property-casualty insurance clients at public and private insurance corporations as a broker, underwriter and search consultant were naturally synchronous to Erin's.
Through their joint efforts and within the specialized insurance market, Erin Hamrick and Ian Lazarus can now uniquely bring together a capability that spans four locations, Chicago, NY, London and offering seamless services in the U.S., London, and Bermuda markets.